The future of care
begins with you.
Make an impact. Change lives. Know you're valued. With VNS Health, you are part of a team that's making a difference.
Our Culture
At VNS Health, we create a culture of curiosity and growth, where people feel involved, respected, valued, and connected — a culture of belonging that embraces diversity and promotes inclusion.
We welcome you — and your unique talents and perspective — to be part of our team.
Join Our Team
Curious to know what it's like to work at VNS Health? We're a diverse group. Our frontline team encompasses nurses, social workers, rehab therapists, physicians, nurse practitioners, and other clinical professionals as well as home health aides. We've learned that caring for people in their homes and communities is incredibly rewarding, and it provides a level of insight you rarely get in a hospital or office setting.
Our teams also include professional roles in finance, IT, marketing, human resources, business strategy, health plan services, and more. We're aligned around a common mission, and we invite you to join us.
What It's Like to Work at VNS Health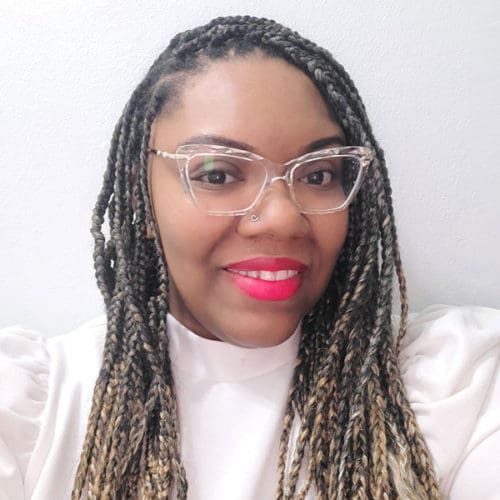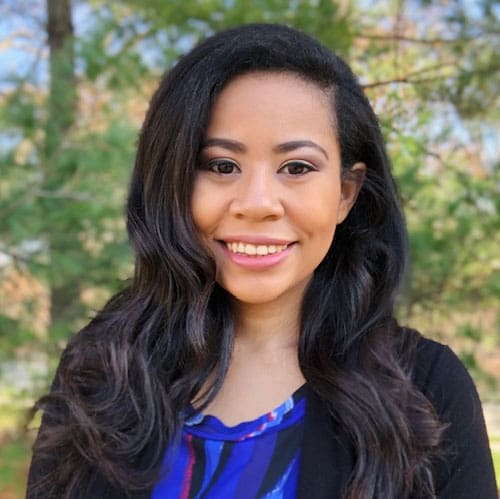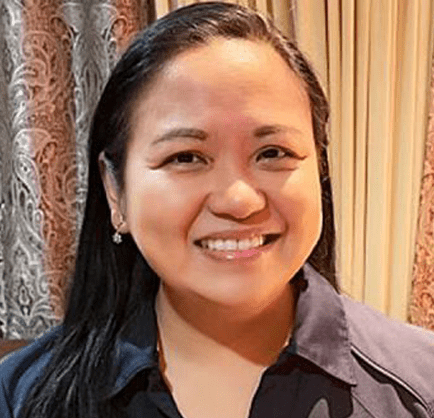 Growing up, I didn't know what a social worker was. My undergraduate degree is in political science because I wanted to be a lawyer to help people. But then I found out about social work, and I thought it was a better fit. I'm so happy that I did it. It's emotionally rewarding.
Reneicea Hughes
Behavioral Health
I love being in home care for VNS Health because I feel like I'm treating a family member. That's how I always feel. That's why I've been here for 16 years. That's why I love this job.
Cidric Trinidad
Home Care
I feel comfortable being "me" in my work environment. I am accepted and can honestly say all our differences make us unique, and we bring a wealth of knowledge, skill sets, and personal attributes which build a strong, well-rounded team.
Paula Farquharson
Hospice Care
Every single team member plays an important role in ensuring that the vision of the organization is met. We're all working towards the same goal: to serve New York communities in need of health care services. I feel proud of the work I do.
Karema Abdel-Gleil
Legal Support Services
I see my role as that of a problem solver whose mission is to improve patients' quality of life. I ask them about their life before the hospitalization, incident, or illness that they're recovering from, what it is that they'd like to work on, and what I can do to make things easier on them and their family and/or caregivers. It's really about easing the burden.
Teresa Martus
Occupational therapist
A Message from Tracy Dodd
Chief People Officer
I'm proud to work for an organization that's focused on fostering a growth mindset and building strong leadership capabilities at all levels.
We're nurturing an inclusive culture that encourages innovation and creativity, where people feel comfortable experimenting and failing and learning from those outcomes, so we can generate the solutions we need for our patients, clients, and plan members. We are an industry leader and thought partner, with a strong competitive advantage — a place where you can grow in your career, be challenged, and learn new things.
I'm inspired by my colleagues' strong commitment to the organization and our mission, and I look forward to building on the strength of our existing culture to ensure continued growth for our employees and for VNS Health.
---
What Sets Us Apart
At VNS Health, you'll have the opportunity to meaningfully impact lives. Including yours. We expect the best — and we recognize that we need to give our best too. That's why we provide our team members with a comprehensive employment experience.
We Celebrate Our People
When you are part of the VNS Health team, your contributions will be valued and recognized.
Recognition & Awards
From annually awarded scholarships to quarterly recognition events, VNS Health has many ways to show our team members that we notice the work they do.
Learning & Development Opportunities
VNS Health offers many professional growth and training opportunities for employees at all levels and at every stage of your career.
Career Experience & Growth
With an internal talent marketplace that lets you expand your skills and gain experience within the organization, VNS Health gives you opportunities to grow and explore different and meaningful career paths.
Employee Resource Groups
We value the unique strengths of each employee and believe that your voice matters. Employee resource groups give you the opportunity to influence the policies and programs that matter to you.