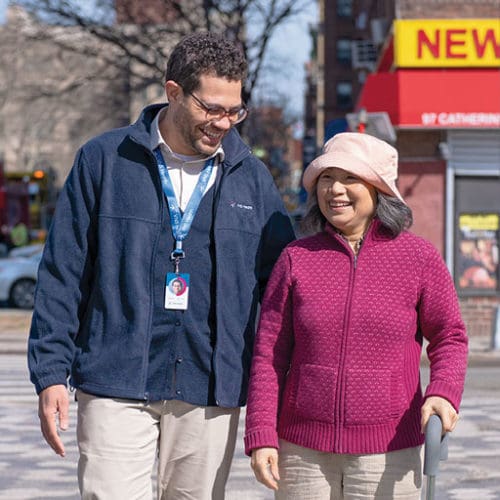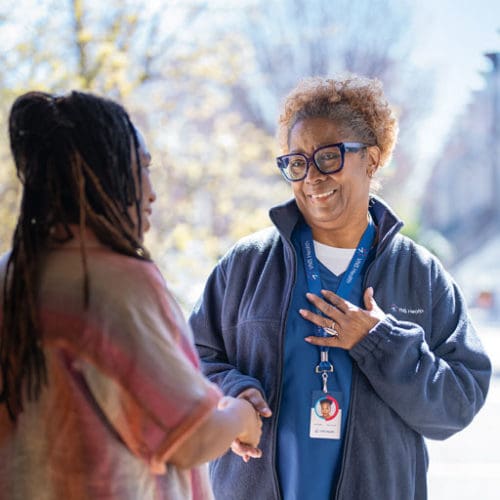 The future of care.
The comfort of home.
VNS Health helps you live, age, and heal well, where you feel most comfortable — in your own home, connected to your family and community.
Why People Choose VNS Health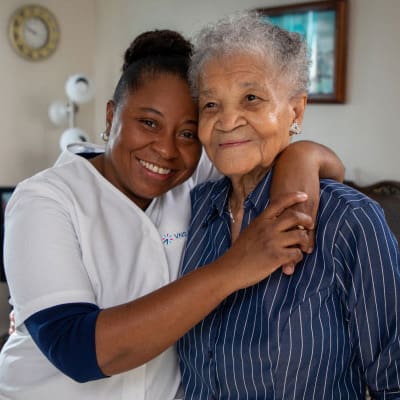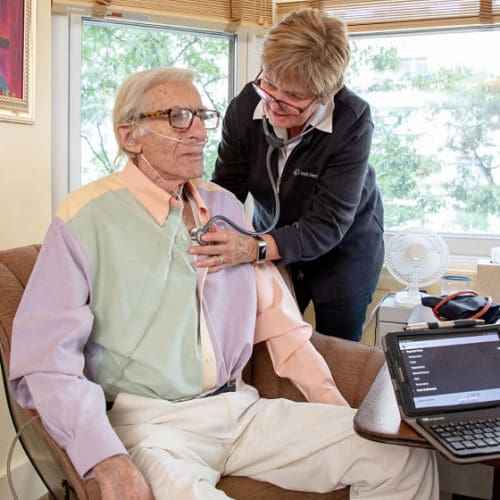 What I like best about VNS Health is that you are there for people who really need you and depend on you. For that I thank you from the bottom of my heart.
VNS Health patient
There's not enough time or words to truly express how our VNS Health home health aide blesses our home daily. She is a ray of light — faithful, disciplined, always on time, always doing more than required. She never complains and is always smiling, always joyful.
Family caregiver
The psychiatric social worker's patience, kindness, professional advice, and general demeanor are truly unique. She takes her job so very seriously — I am certain that she blesses countless people!
Niece of a VNS Health client
Our VNS Hospice care team made us feel that we had a hand to hold, listened to all of our questions, and gave us the assistance we needed. We were grateful that our dad died in his home and our care team made him feel comfortable. They always made sure our parents were well taken care of.
Children of a VNS Health Hospice Care patient
I can honestly say this is the best insurance plan I have been with. You always help me when I need the help.
Health plan member
Upcoming Events in the Community
Explore our community calendar and join us for an upcoming event or workshop! All are open to the public, and many are free.